How Much Does It Cost to Tile A Shower?
Tiling your floors is a crucial step in the decoration of the house. You can customize the tiles of the floors in order to give your house that extra bit of personality that makes it your home.
As simple as it looks, tiling work can often be quite costly and time-consuming. Of course, it depends on the tiles you are using and on the area of the house you will be working on. But be sure to pick out good quality tiles so that they don't break or crack under pressure.
Tiling is as big a part in the renovation of an old house as it is in the decoration of a new one. If you are thinking of tiling your shower, or any specific part of your house in a fancy way, then you must know as much as possible about it. That includes the workers you will use, the type of tiles to install, and the cost of it all.
People tend to think that tiling is very expensive, but in reality, there is a wide range of price options to choose from. Price is definitely the biggest contributor in the decision of choosing tiles. Therefore, start by calculating the price so that you know your limits with the endless choices in the market.
Calculating Costs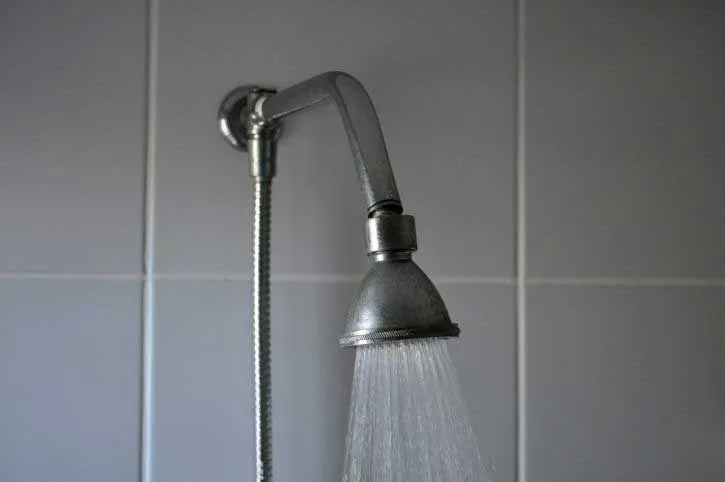 There are many things to consider when calculating the total cost of tiling a shower; it may get a little confusing. But no worries! You can get a list of the necessary materials, learn about the price of professional help, and more, from this article right here.
Tile Prices
Let's first look at the wide range of tiles you can buy, and their prices.
| | | |
| --- | --- | --- |
|            Tile Type |            High Cost |             Low Cost |
|         Limestone Tile | $11/sf | $2/sf |
|            Metal Tile | $57/sf | $12/sf |
|            Slate Tile | $10/sf | $2.50/sf |
|         Travertine Tile | $30/sf | $3/sf |
|       Glass Mosaic Tile | $30/sf | $6/sf |
|           Marble Tile | $50/sf | $5/sf |
|      Polished Stone Tile | $12/sf | $10/sf |
| Ceramic or Porcelain Tile | $15/sf | $0.5/sf |
|          Granite Tile | $7/sf | $3.5/sf |
Depending on your budget, you can now check the chart and make an informed decision about which tile to buy. These are all types of tiles that you could use for a shower. They are of varying levels of quality, but they will all do the work and be long-lasting even in extremely humid temperatures in the shower.
I think mosaic is the best. Before going for that option, you should clearly understand how to install mosaic tile in a shower.
To calculate your total cost, you also need to know how many tiles do you need for your project. We have a different process for finding that out.
Tiling Materials
Your expenses do not just stop at buying tiles. To install the tiles, you will need some materials, which will be required in different steps throughout the whole set up. Your retailer will precisely tell you what materials are required, but it will be helpful to have a basic idea of it first, along an estimation of their costing.
Adhesive, thinset and grout are three things that are required for any type of tiling. Thinset and grout, together, cost around $50. And the adhesive you will buy will cost you another $50. Don't skimp on the adhesives.
Tiling showers will come with a few more necessities, like backer boards, which will help in the prevention of mildew. Cement backer boards are most commonly used, and each of these sheets cost $10. You will need to measure the walls of your shower to decide how many layers you need.
There is also a Redgard waterproofing and crack prevention membrane, which costs about $50. To that, add trim tiles, bullnose tiles, and edge tiles, for $150 to $200. Different edge trim ideas can cost more.
Labour Cost
First of all, we must mention that you do have the option of doing  this job yourself, with the help of numerous tutorials on the internet that will teach you exactly how to tile a shower. If you have decided on the tile you want to use, you can find something concrete, and do the whole thing yourself! This will cut costs to a great extent, as you won't be needing any professional help.
However, if you decide that it is best to hire someone who knows what he/she is doing and can be relied upon, you are best-off knowing the prices in the market. The lowest price for tiling a shower is about $10 per square feet.
You must remember that tiling, no matter how small the area, is a lengthy process. It's not a single day process. The worker will work throughout some days and keep coming back subsequently to add  new layers and touches to his work. The time and effort put into the job does make it quite a little costly. To give you an idea, if you want good quality, you shouldn't go for anything under $10.
If you have existing tiles, those would have to be removed first, before a new layer can be installed. This will increase your labor costs quite a bit, since that is just more work and more time for the worker.
You can talk to your contractor about the costs of tile removal or the cost for a few additional days of work. On the other hand, you can also learn to remove tiles from concrete floor of all types.
Cost Cutting
Although tiling is costly, it is a necessary step in making your shower waterproof and usable. As mentioned above, tiles can cost a lot just by themselves, and if the cost of the materials and workers are added to that, then the amount soars significantly. Installing drainage tiles might also be a concern.
So you have no other option than to spend some big bucks on this project.
You can come up with a few cost-cutting ideas that will make this process much cheaper for you. For example, you can just tile your walls and install a shower pan to the floor instead. This saves you from the hassle of buying a whole floor worth of tiles. The use of handheld tile cutters and utility knifes will also reduce the cost. You can even cut tiles without cutters.
Or, you can buy bigger tiles, which will cover up more space on the floor or wall. So, you will need much less money, and probably less time, to tile your shower, as a smaller number of tiles will be needed. But of course, you will have a list of all the suitable types of tiles and their prices to look into.
Just be properly informed and know what you want before you go to the market. A lot depends on your budget, so try to be a lit liberal about this.
Conclusion
It is only a matter of calculation when it comes to deciding how much money you will spend on tiling. A lot comes into consideration, for example, the size of your shower, the amount of time required to set it up, and so on. Judging by all these factors, you can come to an estimate of just how much you will have to spend.
So now, just go to the market, look around and hopefully you will find tiles that fit your circumstances best. Good luck!