Tile Edge Trim Ideas: How to Finish the Outside Edges?
No doubt, you can give your tiled surface a fascinating look by trimming the edge of the tile. Plus, it will also protect the surface and add a final touch to the design.
A complete tile edge will give your home surface an extraordinary environment. Especially trimmed tile edges provide an attractive, neat and clean finish to the corners of your house.
So while decorating a portion of your house or an area with tiles, you should make sure the corners and edges get a professional look. Because, an exposed edge is prone to damages,and it hampers the overall beauty of your house.
Different Tile Edge Trims
Trimmed edge of the tiles is used to provide a polished appearance to the household.They are available in different styles, colors, quality and attributes. The variants include Bull-nose, Stone tile, Glass tile, Metal edge trim and more.
1. Bull-Nose Trim Tiles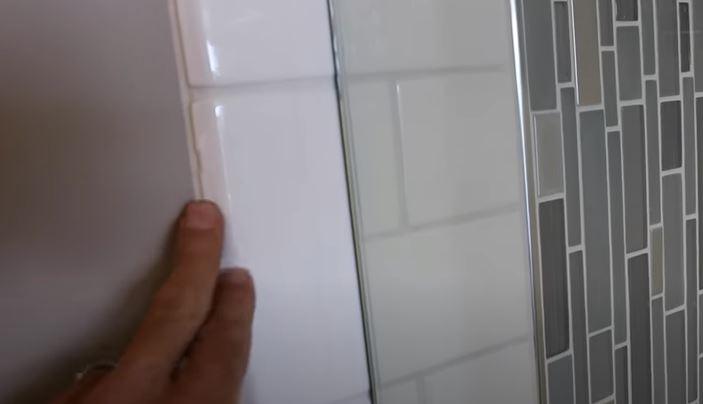 An awesome style to finish the edge of the tile is Bull-Nose Trim. But, people are not so interested in bull-nose trim and a majority of them don't like them because of the high prices. However, this type of edge will add an attractive feature to your tiles.
2. Stone Edge Trim Tiles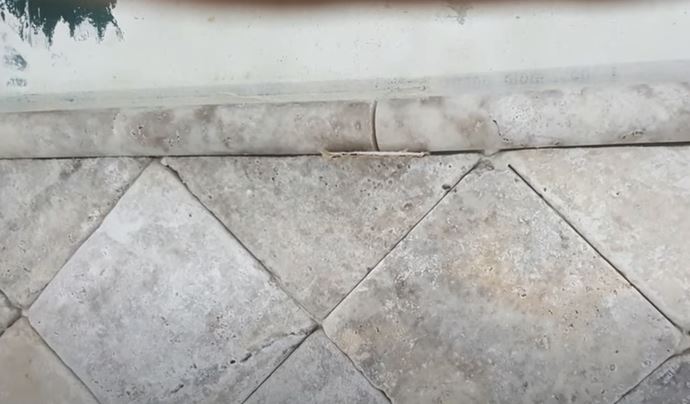 Polished natural stones, like granite and marble, can be used to provide edges with a finishing touch. It saves your money as the cost is affordable.
With the right combination of color and creativity, this stone edge trim tile can outperform other alternatives. You might have to seal the tiles in a few years. If so, you can use the top granite sealer reviewed by us.
3. Glass Edge Trim Tiles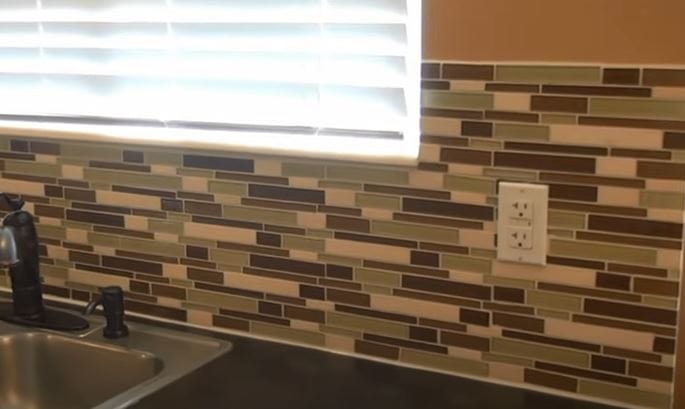 A Glass Edge Trim tile gives a classic look to your tile's edge. Numerous types of glass edge are available in the market. Glass tiles naturally inherit a sharp, cut edge along with another uncut, smooth edge.
The Process of Finishing the Outside Edges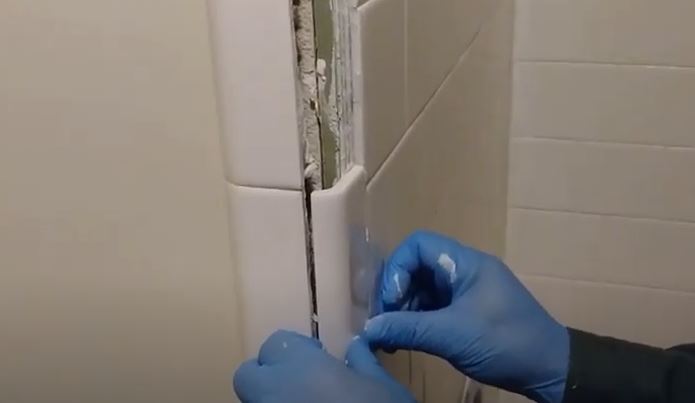 Tile edges are trimmed to safeguard the exposed outside edges of tiles. Nowadays, standard bull-nose trim is gaining popularity.
However, there are plenty of other choices as well, including metal and wood. With the exact trim, you can make all sorts of appearance; from classic to contemporary.
Want to know how to finish the trimming of outside edges?
Don't worry; here's to guide you through the whole process. Trimming is not that difficult. Just follow these steps:
Step 1: Make Your Choice
The first thing to do is to decide what type of trim you need. For a seamless impression, compare and match the trim to all of your tiles. For instance, if you use red tiles, get red bull-nose tiles.
If you want to try something else, try tiles of alternative color or material, such as metal or wood. You might also want to know how to install wood look tile on concrete.
Step 2: Match the Thickness
The thickness of the tile edge must match with other tiles. All your efforts and hard work may go in vain if you don't match the thickness. If you are unable to get trim tiles in the appropriate thickness, try alternative options.
For example, rail liners and molding design may be an exception. Use a ruler to calculate thickness in millimeters (mm) or inches.
Step 3: Calculation
Now you need to find the number of trim tiles you need. If the trim tiles are equal in size, then sum the number of tiles with their edge. You have to purchase the resulting number of trim tiles.
If trim tiles are inaccurate in size along with your edge, count the corners of the outward appearance of tiles, then spit that number by the width of the trim tile.
Suppose, the corner that you want to trim is 90 inches long. You want to trim tiles up to 5 inches. So, total number of tiles you need is 90 divided by 5 equal to 18 tiles.
Step 4: Precaution
Don't forget to buy extra trim tiles in case of any damage.Tiles will break at the time of working. If you have leftover tiles, at least, you can send them back to the dealer.
Step 5: Preparing and Cutting
Cut the trim at 45-degree angles at wall corners and bases. Always cut the trim using a tile cutting tool and make sure the trim is safe against one of the sides. Don't forget to clamp the tile to hold strong in its place. Simply do the same process for the others.
Step 6: Using Grout
Apply grout where necessary and let it dry. Increase the strength of Grout by using sealer on the surface. Finally, continue this system with the rest of the tile installation process. 
Conclusion
Those who like to decorate their habitat would love to apply Tile Edge trim on the edge of tiles in their house. It may cost some money, but it is worthwhile to compare the lasting effect and increased durability. That's how you tile edges, but if you are wondering how to tile a shower wall and floor, you can find instructions on that too.