How to Reverse Vacuum Cleaner Airflow and Use It as a Blower?
Air suction can be helpful in so many ways but mostly it is about sucking up dirt and debris to clear a space. However, blowing out air might also be needed for a certain type of cleaning application.
Now, it's no secret that vacuum cleaners have the suction airflow, in general, to tidy up a space.
But can it be also used as a blowing machine? To be more specific, can a vacuum be reversed?
The answer depends. You may be able to reverse a vacuum cleaner if it allows reversing the hose so that the air blows instead of sucking in.
But technically it is not able to change the airflow route, so there's no reverse vacuum theory. You have to manipulate the components setup to create the blowing feature. 
Now, exactly how to reverse vacuum cleaner airflow and use it as a blower? Let's find that out!
The Process to Reverse Vacuum Cleaner Airflow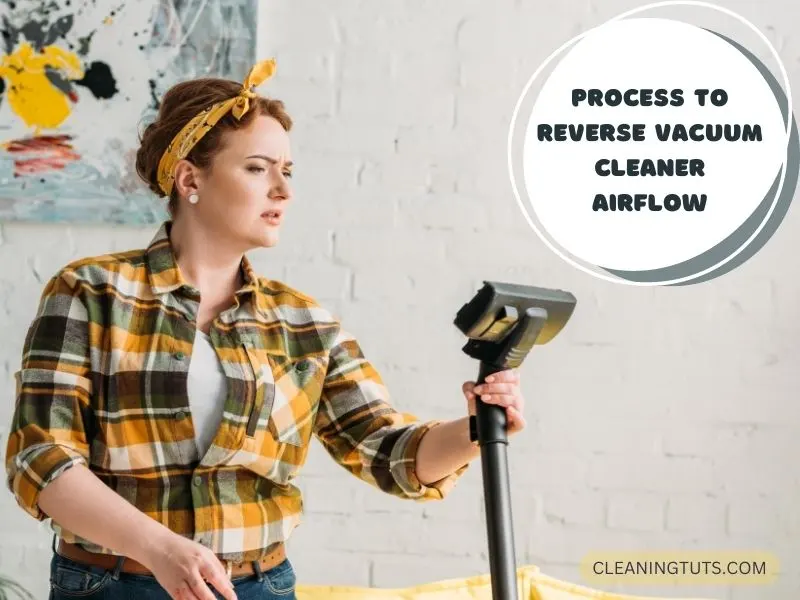 Turning your one-way vacuum cleaner into a blower will help to save money as you'll not need to buy a lot of different tools.
However, make sure you have checked the manual to confirm the vacuum you're trying to manipulate has no warnings related to the steps for this purpose.
Also, reversing the vacuum cleaner airflow has nothing to do with blowing out air which generally happens with these units.
A vacuum cleaner blowing air out is perfectly fine as this is just a mechanism for keeping the motor cool. There's no error or issue to worry about. 
Once you are ready, start from beneath to reverse the vacuum cleaner's airflow.
Take Necessary Safety Precautions
Moving onto the reversing method, you must ensure a few safety precautions beforehand, which are:
Confirm the Vacuum Cleaner Type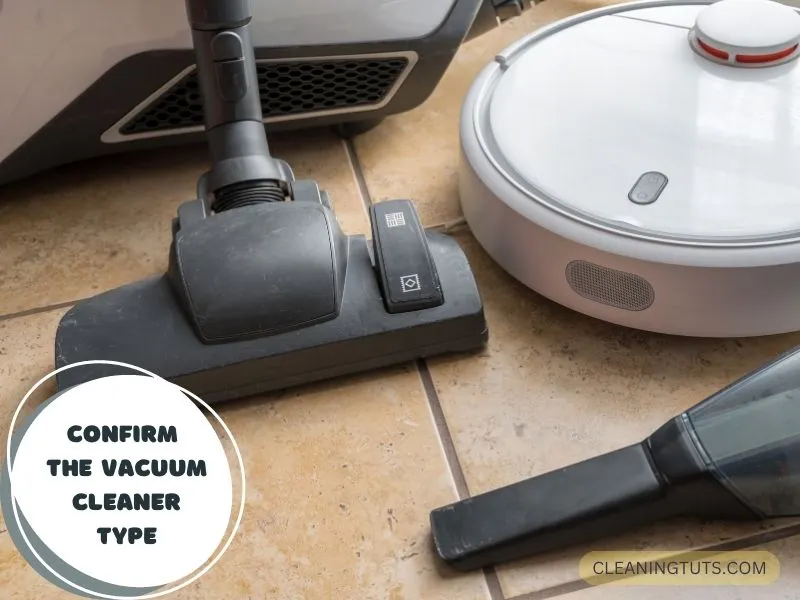 Depending on what vacuum cleaner you have, or to be more specific the exact type, the process of reversion will be different.
And so, you must find out about it from the purchasing paper or manual. Some people simply get themselves a vacuum cleaner without thinking too much.
Especially those who are not remarkably familiar with how vacuum cleaners categorize based on different functions.
So, if you own a unit that was bought by someone like that, you'll need to confirm the type first and then think about converting it to a blower.
If it is a pretty old-style unit, then a makeshift blower is what you'll end up with. However, the other common styles such as bag vacuums, shop vacs, and plastic canister vacuums are comparatively easier to transform into a blower.
Prepare the Tools and Supplies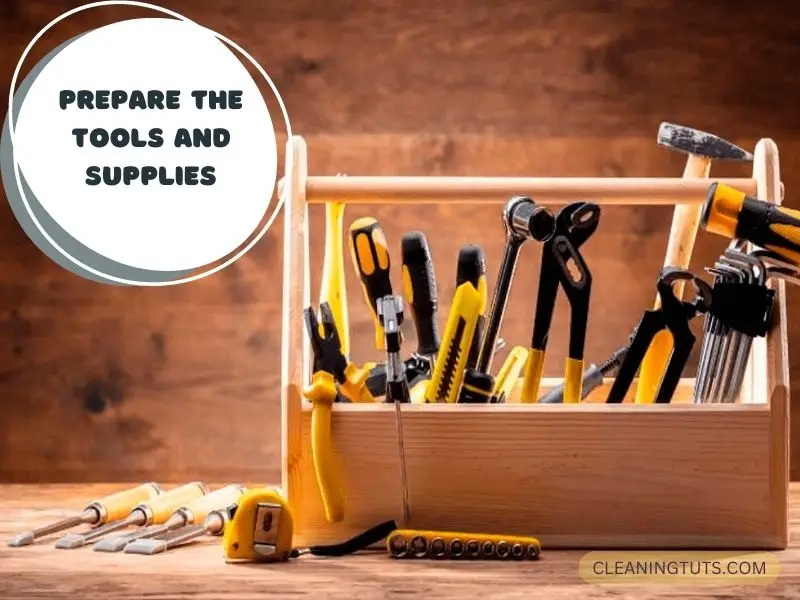 Of course, this process will need some tools. And you must arrange those before the actual process. Some of these might be already laying inside your house.
You'll Need:
A clean and level surface to work on
Duct tape
Suitable screwdriver
Reversing Airflow of the Vacuum Cleaner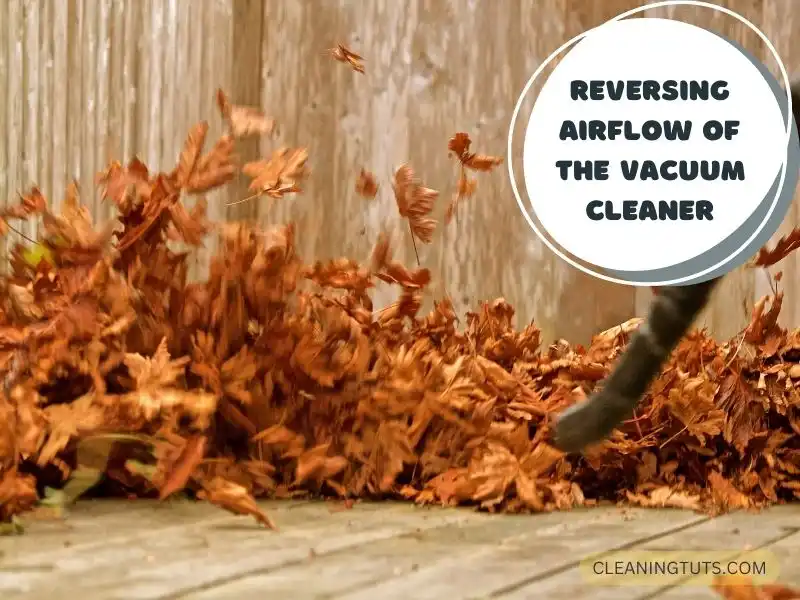 By now, you should know what type of vacuum cleaner you're reversing the airflow with. Depending on the type, the process can be different. Let's go through each of the processes.
Here's How to Reverse Bag Vacuum Cleaner Airflow
Take out the vacuum bag from the inside by first unzipping it and then disconnecting it from the intake hole of the unit.
Turn the unit on and allow it to blow air. This will clear all debris and dust inside.
Now carefully shake the vacuum so that all the loose buildup falls. You can bring it above a trash can to not mess up the area.
Finally, seal the intake hole and seal it tightly with the vacuum tube.
Here's How to Reverse Canister Vacuum Cleaner Airflow
A canister vacuum has two main air-flowing sections, one is near the base of the unit and is responsible for sucking in all the dirt. And the other one is in charge of blowing air into the collection bag and it is on the opposite end.
Detach the end part of the hose that filters all the dust and dirt inside the collection bin.
Carry the vacuum outside and turn it on.
Allow the vacuum to run for a few minutes so that all the debris can clear out. Then use it as a blower.
Here's How to Reverse Shop Vac Airflow
Latch, twist, and then pull the clamp out to detach the flexible hose from the shop vac.
On the opposite end of the vacuum, you will find an exhaust cap.
Now insert the flexible hose right where the exhaust cap was fixed before. And that's all!
Reversing Airflow on Dyson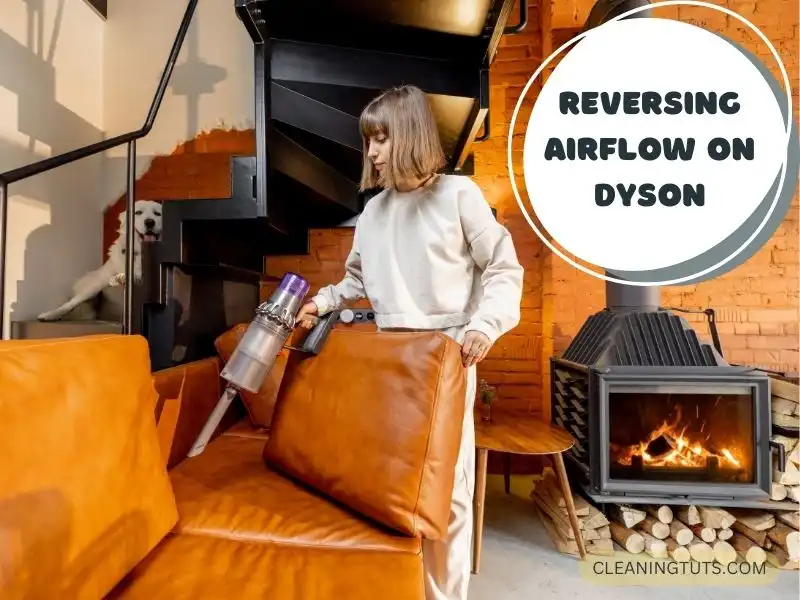 So, can you reverse airflow on Dyson? Before going there, I want to clarify a setting called backward airflow mode.
This is by no means something that can reverse the airflow. It is simply an option to allow air projection from the air valve through the rear side of the machine.
You can reverse airflow on Dyson vacuum cleaners though. However, you need to keep a few specific safety practices in mind to make sure the application does not ruin any components of the unit.
Also, Dyson has different types of vacuum cleaners, you can simply follow the previously given instructions based on the type to reverse the airflow.
Wrapping Up
Now you know how to reverse vacuum cleaner airflow for whatever task you may have. Pay attention to the safety guidelines.
And don't forget to check the manual of your vacuum cleaner to make sure there's no restriction with any of the steps mentioned in this guide.
If the manufacturer warns about a certain step, it's best to skip trying this reverse airflow thing. And find some other solution.
That's all I had today, see you in my next guide soon! Bye.