How to Clean Vacuum Filter?
Many people lack the skills to figure out how certain things work. If it's something like cleaning a vacuum filter that gets more and more clogged with each attempt, it can be a real tragedy.
Depending on the type of filter or vacuum you own, the process of cleaning it may vary.
This guide shall discuss how to clean vacuum filter, the most common types, and hopefully, your one is included. Keep On Reading.
How to Clean Vacuum Filter? – Including Foam, Cartridge and HEPA Filters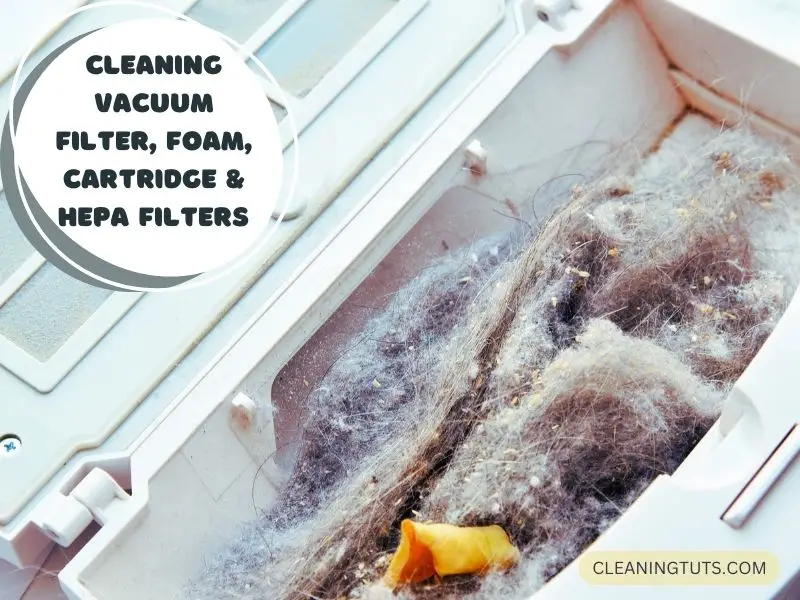 The main task is getting rid of the accumulated dirt and grime. For a foam filter, one needs to use water for squeezing the nasty thing out.
While in the case of a cartridge, tapping against a container will make the dust fall off. And then there are HEPA filters that simply need a replacement, no cleaning.
You need some deep insights and let's just straight get into it.
But Before That, Some Crucial Points to Keep in Mind
Have all the necessary tools gathered before jumping into the process. And the good thing about this is that you don't need a lot of stuff.
Just a tool to access the filter (usually a screwdriver) and extra fluff along with a dust-storing bin bag. That's it!
You want to keep aside such chores for a sunny day. So that the sunlight is there to help you for having a clear view. Often, we miss the nasty corners, but not when enough sun blessings are going on.
Furthermore, the dirt will fall on the grass, making an entire step, of collecting and disposing of it separately, deleted.
Replacing filters regularly is a must with the ones that you cannot clean. Cleaning the filter is not the only maintenance responsibility you have towards the vacuum.
But a filter that is congested and filled with dirty elements, would simply be a stress for the motor. And that would also contribute to reducing the lifespan of the appliance.
How to Clean Foam Vacuum Filter?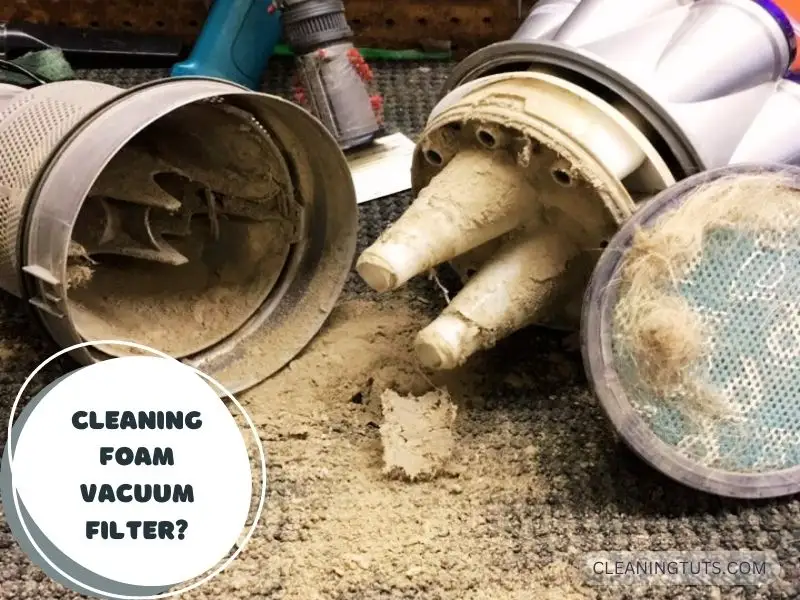 Often in the canister or a bagless vacuum, we get to see foam filters. And this would catch dust right below the canister, which is quite easy to empty by the way.
The foam layer is passed through the air, and is going to be right there once you take out the canister.
If you are wondering how to clean a vacuum filter in a shark vacuum that you own, well you must have this type of filter most probably.
Here's how to clean a vacuum sponge filter:
Start by submerging the foam inside clean water.
Then you want to squeeze the foam body a few times. So that all the accumulated dirty junk comes out of it gradually.
Once you feel like the foam has escaped from all those gunk and looks good enough, take it out from the water.
As soon as the air dries it well and then you can put it back into your vacuum. That's It!
For Your Information – Foam filters often have a weird odor that you can smell while vacuuming. To avoid this, you can simply add some drops of essential oil before putting the foam back to the vacuum.
Any essential oil of your choice would do. Preferably the ones that got antibacterial qualities. Such as peppermint, eucalyptus, tea tree, and lemongrass.
How to Clean Cartridge Filter?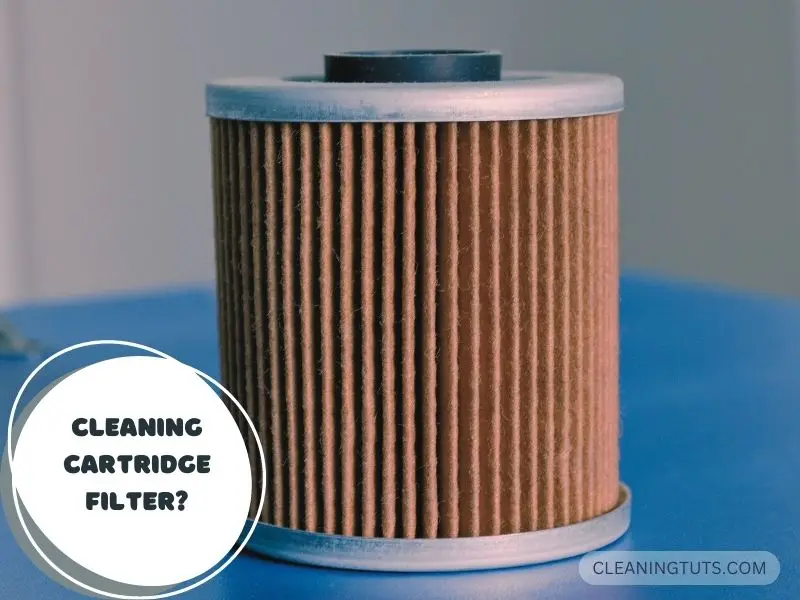 These are round and pleated in look. And you should find the cartridge filter type on most handheld vacuums. Also in a few heavy-duty shop vacuums, manufacturers prefer using a cartridge filter.
Now, these have cylinders made of paper or synthetic materials. And so, you technically should dispose of these after using them for a very long time. But you can extend the lifespan with a little cleaning every now and then.
Not only will removing the dust helps the filter to have better air passing ability, but also, you'll see an enhancement in performance. Also, if you ever vacuum dry debris such as soil or sawdust, spend a good amount of time cleaning the filter.
Here's how you should clean these:
Carefully remove the filter from your vacuum. Be very gentle as these have pleated parts that are delicate and easy to get damaged.
Now you want to tap it against a bin or garbage can. Remember you cannot apply too much force, again the pleats are delicate that's why.
You should be able to see a lot of loose debris coming off the pleats that got caught while vacuuming. It will take some time to get all of that out. You have to keep patience as the sediments continue to fall into the bin.
Once you feel like nothing is coming off with shaking the filter, it must be clean enough to go back to its spot. Again, be very gentle at placing it back.
And you should have a smoothly running vacuum to work with just like that.
How to Clean a HEPA Filter?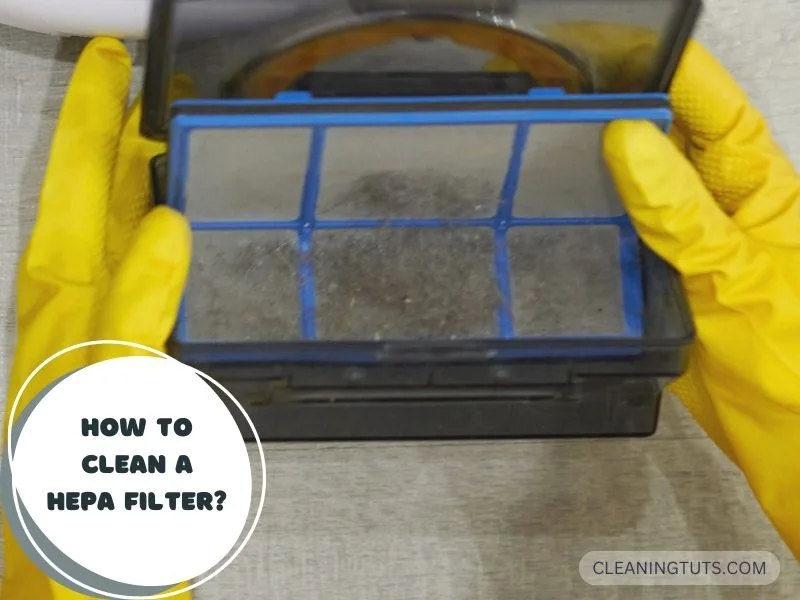 Not a lot of people acknowledged this, but HEPA filters are not for cleaning. This filter type actually is made of woven fibers.
And that means any amount of washing or scrubbing, even the slightest, will make the filter lose its integrity. Something you don't want to happen!
Why? Well, the filter will miss the microscopic particles that it's supposed to get rid of. Something regular filters are not capable of removing and so people chose to get it.
Now, what should you do if the filter becomes too dirty? You replace them! Yes, these are going to last you a long time, and once you see signs of too much grime, you bring home its replacement.
Wrapping Up
And that's pretty much all about how to clean vacuum filter. We've tried to cover the most popular types today. However, there are more.
You will find accurate information on the cleaning process in the manual very likely. So, if you still have it, don't forget to check.