Can I Put Fabuloso in My Bissell Carpet Cleaner?
Carpets are expensive! And so are vacuum cleaners. You don't want to randomly put anything on it without doing your research.
So, if you are wondering, can I put Fabuloso in my Bissel carpet cleaner and if it would be safe for the carpet, well done! 
It's praiseworthy how you pay attention to carefully selecting products and techniques for your carpet.
Now can you put Fabuloso in a Bissell? Indeed!
You can put Fabuloso in a Bissell carpet cleaner but make sure it is used with caution. You only want to add the product up to the top line after filling the canister half-level. 
Also, just because the unit will have no problem with the product, it might not mean carpets are completely safe from it. Let's clear things out in a bit more detail below.
You Can Put Fabuloso in Bissell Carpet Cleaner but It's Best Not to – Here's Why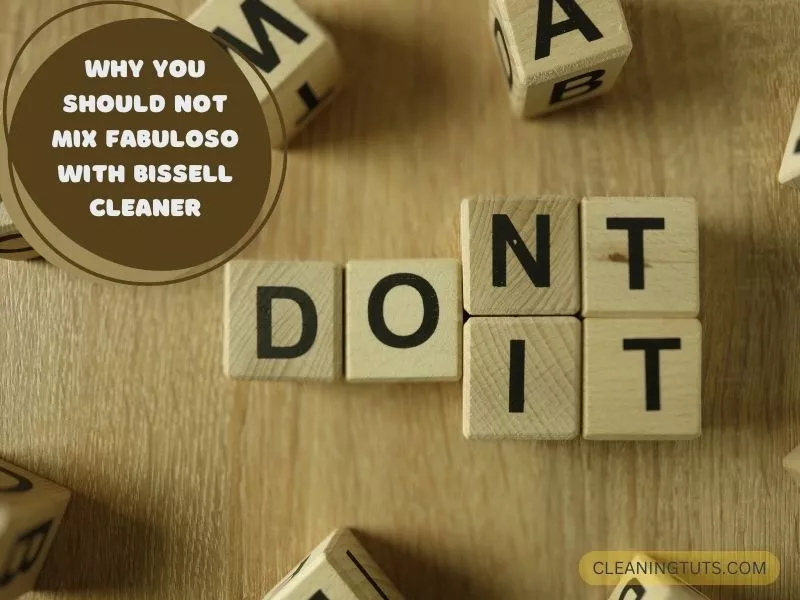 Yes, Fabuloso will cause no big damage to most carpet cleaners including Bissell. However, keep in mind it is a product that is used mainly for different types of surfaces.
And the potent cleaning agent may not be the best choice for deep carpet cleaning. As it can cause harm to the fibers of the carpet. The cleaning agent can also get extremely toxic if you end up mixing the wrong things with it.
You should not mix Fabuloso with bleach. Once that happens a chlorine gas will be released. And it can turn into a toxic mixture that is harmful in many ways. Also, both of these, despite being cleaning products, don't work when mixed.
Now for carpet cleaners, you have to be a little wary when using Fabuloso. You can try diluting it before using it in your Bissell carpet cleaner.
Make sure you are following the fill tank lines for diluting with the proper water and solution ratio. It can help with removing paint stains, both oil and acrylic ones. It is indeed a cost-effective alternative to using a regular carpet cleaner.
But most carpets might not be the best fit for Fabuloso. As it is a rough cleaning agent. And carpets can be a lot sensitive. However, if you are using it as a temporary solution then it's fine.
For example, when you ran out of carpet cleaner or something similar. But generally, if it's not necessary, consider skipping Fabuloso cleaner for cleaning the carpet.
What to Put in Bissell Carpet Cleaner Instead?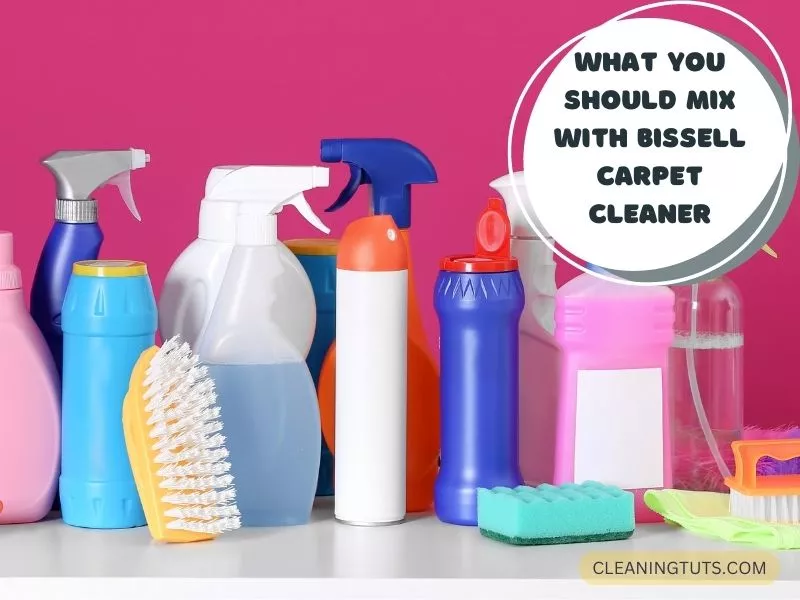 Instead of using Fabuloso, try specifically formulated cleaning solutions for carpets. There are quite a few decent-quality ones available that are also not extremely expensive.
Your goal should be a carpet cleaning solution that handles even heavily soiled carpets and enhances the overall performance of your existing upright carpet cleaning unit.
It should not have any harmful ingredients such as phosphates or dyes.
Being able to use it for area rugs and upholstery will also be helpful. Most importantly, it should be gentle with the carpet without causing the fibers to dull down or experience any damage whatsoever.
I love reasonable concentrated solutions like The Bissell 78H63 Deep Clean Pro 4X Carpet Shampoo. It takes care of tough stains, odors, and almost everything you can think of spoiling a carpet.
Plus, it is completely safe for households that have pets or kids around. Regarding the crucial factors that I just talked about, this option tick marks most of those.
Wrapping Up
So, can I put Fabuloso in my Bissell carpet cleaner, still asking the same question? I hope not! You should be able to decide what to do next.
As I have already explained exactly what are the possibilities of using Fabuloso in a carpet cleaner from Bissell along with how it can affect the carpet?
That's all for today! I shall see you very soon again on similar content. Take Care!