Can You Put Fabuloso in a Steam Mop: Facts and Alternatives
You should avoid putting Fabuloso in a steam mop. Doing so can lead to damage and potential health risks. Stick to using only water in your steam mop for effective and safe cleaning.
And if you want to put Fabuloso in a steam mop for good scent, you can try a cap-full or 2 of white vinegar instead of Fabuloso. Hope it will work well.
Let's shed light on the compatibility of Fabuloso with steam mops and the potential repercussions of such a combination.
What Is Fabuloso Made of?
Fabuloso is primarily composed of several key ingredients that synergize to provide its effective cleaning capabilities. The chief components include SDBS (sodium dodecylbenzene sulfonate). It serves as a surfactant and a water softener.
There are some other components integrated with the solution, such as:
Fragrance
To provide a pleasant scent after cleaning and many residual odors from cleaning agents
Dye
To impart color to the product, making it visually appealing and helping users differentiate between different variants of the product
Preservatives
Prevents the growth of harmful microorganisms in the product over time
Detergents
Breaks down and loosens dirt, grease, and grime from surfaces.
Emulsifiers
Helps mix oil and water-based substances. Aids in the removal of greasy residues.
Stabilizers
Maintains the consistency and integrity of the product, preventing separation of ingredients.
pH Adjusters
Modifies the pH level of the product to ensure optimal cleaning performance. Fabuloso also works effectively on various surfaces and types of dirt.
There are different variations available, such as standard Fabuloso and Fabuloso Complete.
Some formulations incorporate supplementary ingredients like Hydrogen Peroxide and Lactic Acid, which bolster the cleaning potential of the product.
Why It's Not Safe to Use Fabuloso in a Steam Mop?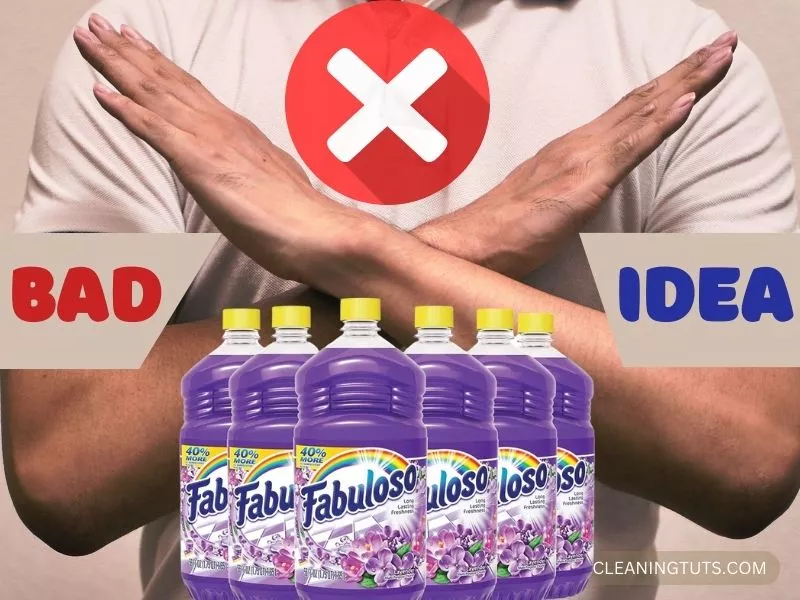 Using Fabuloso in a steam mop is not recommended due to several reasons –
Potential Damage
Fabuloso contains a variety of ingredients, including detergents, fragrances, and stabilizers. These are prone to get damage easily. Steam mop can clog and harm the mop's components.
Residue Buildup
Fabuloso leaves behind residues when used in a steam mop. These residues can accumulate over time, leading to a sticky buildup on the floor.
This buildup not only compromises the cleanliness of your surfaces but can also affect the functionality of the steam mop, making it less effective at removing dirt and grime.
Harmful Reactions
Steam mops operate by heating water to produce steam for cleaning. Introducing a chemical cleaning solution like Fabuloso can potentially result in harmful chemical reactions when heated.
This can release toxic fumes into the air, posing health risks to anyone in the vicinity. Additionally, the combination of heat and chemicals may produce unpredictable results and damage the mop's internal components.
Ineffective Cleaning
Fabuloso is designed for traditional cleaning methods and may not work effectively with the steam cleaning process.
Steam mops rely on the power of hot steam to break down and remove dirt and stains, and adding a chemical cleaner like Fabuloso may interfere with this process, leading to subpar cleaning results.
Alternative Options for Using Fabuloso in a Steam Mop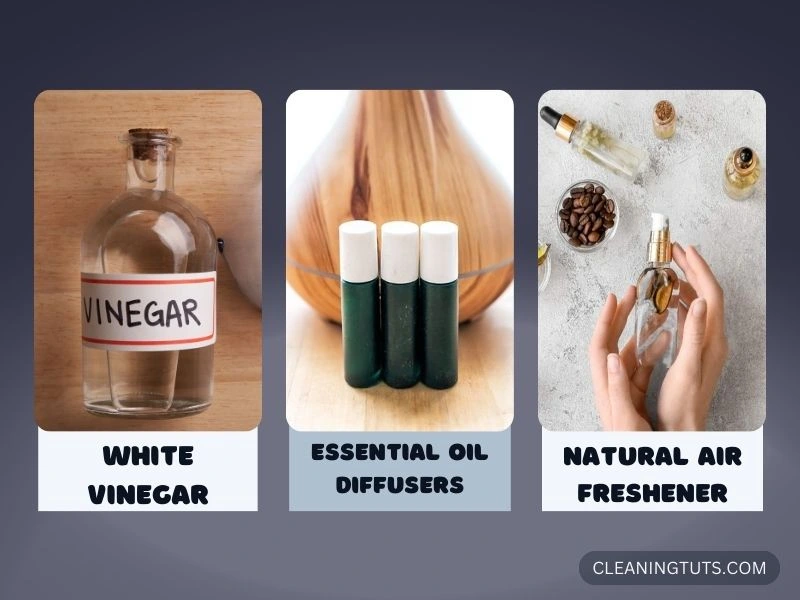 There are several natural and eco-friendly alternatives that can achieve a similar fresh and clean effect without the drawbacks.
| | | | |
| --- | --- | --- | --- |
| Alternative Options | How to Use | Benefits | Precautions |
| White Vinegar | Mix with water (1:1 ratio) and use as a cleaning solution | Natural cleaning and deodorizing properties | Avoid using on natural stone surfaces, as it can etch them |
| Essential Oil Diffusers | Use essential oil diffusers | Pleasant home scent | Dilute essential oils properly to avoid skin irritation |
| Aromas on Cleaning Cloths | Apply essential oils to damp microfiber cloths | Natural freshening while cleaning surfaces | Use essential oils sparingly to prevent residue buildup |
| Natural Air Fresheners | Choose natural air fresheners | Avoid synthetic fragrances and toxins | Check ingredient labels for harmful chemicals |
| Fragrance on Floor Pads | Add a few drops of pure essential oils to microfiber pads | Subtle and natural aroma on floors | Ensure oils are pure and not adulterated |
| Scented Demineralized Water | Use scented demineralized water designed for steamers | Impart a pleasant fragrance during cleaning | Follow manufacturer's guidelines for the water type |
Final Thoughts
So, using Fabuloso in a steam mop is not advisable due to potential risks such as damage to the mop, residue buildup, and harmful chemical reactions.
Stick to manufacturer-recommended solutions for optimal performance and safety. Or can try our recommended alternatives.
Happy cleaning!
---