How to Recycle Vacuum Cleaner (8 Easy Ideas)
Your vacuum cleaner has served you well, and now it's time to let it go! I don't know about you, but letting go of things I've been using for years isn't one of my strong suits.
So, when it was time to dispose of the first vacuum cleaner I inherited from my Abuela (grandmother), it helped to know that I could recycle it. I spent hours researching the best options, and I have a few suggestions to share with you. Read on to know how to recycle vacuum cleaner.
Tips on How to Recycle Your Vacuum Cleaner 
The best way to recycle your vacuum cleaner is dependent on its condition and your reason for wanting to get rid of it. Anyway, you'll get my point as we go through the different vacuum recycling options.
1. Take Them to Recycling Centers 
Even though your vacuum cleaner is broken as a whole, there is a lot that its parts can do individually. For example, some recycling centers use vacuum parts to make plastic containers.
The onsite staff is always very friendly so if you get there and don't know what bin is suitable for your vacuum, simply ask for help. I also recommend researching what certain recycling centers receive before driving all the way. I learned this the hard way after driving for miles just to find the center doesn't recycle vacuums.
Moral lesson: Always call first.
2. Scrap Yards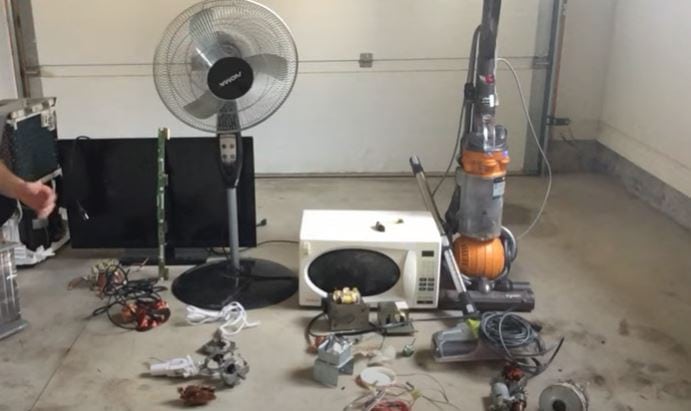 The best part about scrap yards is that you may get a few cents for your coffee. And the setback is they may only be interested in the metal parts of your vacuum cleaner. This means you'll still have to find a way to recycle the other parts.
But at least you got coffee. Right?
There are always handypersons who can help you disassemble your vacuum cleaner, so that shouldn't worry you. But it's actually easier than it sounds.
The best place to get scrap yards is checking near heavy industry headquarters in urban and suburban areas.
3. Sell Vacuum Parts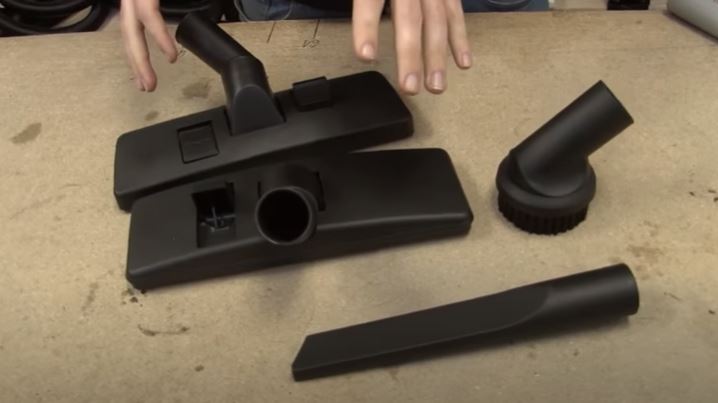 Someone out there just found out their vacuum cleaner has a leaking hose pipe and would really use a second-hand hose pipe.
Additionally, they're some vacuum parts that operate independently, including brushes, nozzles, and vacuum belts.
You can remove these parts and sell them for a few bucks. Some of these parts may actually sell for more than you expect because they are very rare. This especially applies to spare parts for old model vacuum cleaners.
4. Electronic Stores 
Huge electronic stores are really huge in recycling, and they're very committed to creating a positive impact on e-waste management. As part of their corporate social responsibility (CSR), some stores offer credit or a rebate for giving back your old gadgets.
5. Donate Your Vacuum Cleaner 
If your vacuum cleaner is still functional and your reason for recycling it is upgrading to a better model, then giving your vacuum a second life is the best option. They're so many people and facilities that could use an extra vacuum. Some organizations like Salvation Army and Goodwill even pick up the vacuum cleaners from your home so you won't incur any cost.
If the donation center you're giving your vacuum cleaner doesn't do pickups, Google 'Donation Town'.
The latter has different branches all over the US, and they will pick up your vacuum cleaner (for free) and deliver it to the organization you want to donate the cleaner to. In some cases, the donation centers will even give you tax-deductible receipts!
Some organizations to consider for donation include addiction shelters and homeless shelters.
Lastly, some companies like Bissel have centers that receive vacuum cleaners; they then sort them out based on their models.
And later send the vacuum cleaners to the respective companies to salvage the functional parts and use them in making other gadgets. In this case, you might be required to pay a shipping fee, but they'll carry on from there.
6. Advertise Your Vacuum Cleaner Online 
Whether you're planning to donate or sell your vacuum cleaner, the best place to find suitable candidates is online. You can get someone close to you, which will come in handy during transportation, and you get to reach a bigger crowd.
When posting anything online, the most important thing is the photos. I'm not saying include filters to make it look better or download images and post.
That's false advertising.
What I mean is you need to take the photos at the right angles, with all the vacuum's attachments.
Some great places to sell second products are craigslist eBay, and Freecycle if you want to give it out for free. You can also find sites that buy vacuum cleaners from certain brands. For example, CANITCASH buys vacuum cleaners from Dyson vacuums.
7. Hold a Garage or Yard Sale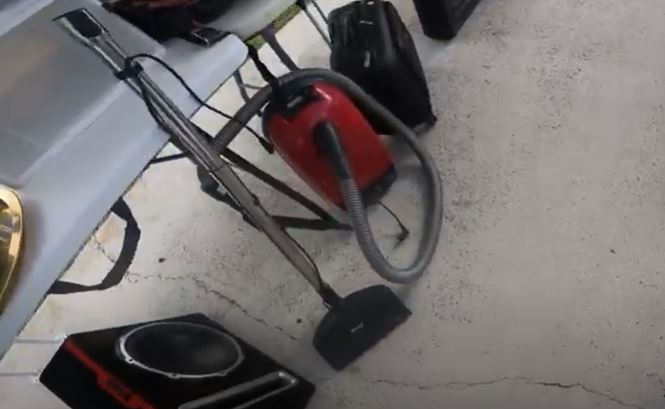 Truth be told, my first garage sale was only attended by two people, and it was a complete disaster. However, if done correctly, a yard sale can help you get rid of all the things you need to let go of in your house, including your vacuum cleaner.
The best way to do this is to organize a yard sale with your close neighbors, so they can all invite their friends and relatives to buy items.
8. Hunt for Swapping Events 
Swapping events is kind of the modern-day barter trade; you get to swap what you don't need with something you might need. These events are common among huge organizations such as community centers, libraries, and schools. However, when they happen, they invite everyone. And if you don't find any swapping event near you, you can plan one with your friends.
It's actually easier now with social media platforms; you can all make a list of what you have, and everyone can match with their trading partners before the event.
What If It's Too Late for My Vacuum Cleaner? 
Okay, as much as we want to salvage what is left of our vacuum cleaner, sometimes they've been passed through so many floors, and we have to let go. If this is the case with your vacuum, you can dispose of it in your trash bin.
You can contact your trash hauler or a disposable company to come to pick it up. Call them in advance and ask them if they dispose of vacuum cleaners and get the fee.
You can detach the vacuum bags from bagged vacuum models and throw them in your regular household garbage. If the bags are already used, they can't be recycled. However, ensure you seal the bags and cleaner dust in a plastic bag before putting them in the garbage.
One of the things you have to be careful with when disposing of a vacuum cleaner is rechargeable batteries. They have dangerous materials that can start a fire if placed in a recycling bag or the garbage. So, be sure to remove those batteries before disposing of your vacuum cleaner.
Final Thoughts 
I hope you've learned a few tips on how to recycle vacuum cleaners and what to do if your vacuum cleaner is beyond saving.
I don't mean to unleash my environmental conservation inner animal on you. I'm just saying that with everything going on in the world, the environment needs some love.
You don't have to go all green, but you can help in the small ways that matter – like recycling your vacuum cleaner.
Happy recycling!