How to Clean Unsealed Tile Floors | Learn Both DIY and Commercial Methods
People keep their tile floors, like natural marble, ceramic or slate tiles, unsealed to keep their natural appearance. It is to keep the enthusiasm or to lessen the cost of tiling. But, to keep them in pristine condition, regular cleaning is a must.
For unpolished and unsealed porcelain tile floors, create a mixture of warm water and distilled white vinegar. Employ a soft-bristle brush to ensure gentle rubbing on the floor using the solution. Leave the floor for 5 to 10 minutes. Then, rinse it with cool water and dry thoroughly using a clean towel or microfiber cloth.
In this piece of guide, we will talk about several ways of cleaning that you can use to clean tile floors that are unsealed, including noncommercial and commercial ones.
Keep reading to learn the ways precisely to clean tile floors effectively.
Why Cleaning Unsealed Tile Floors Regularly Is Important?
Cleaning unsealed tile floors is crucial for many reasons. Though sealed floors defend and keep their state unchanged for a long time, unsealed floors are prone to dirt and damage.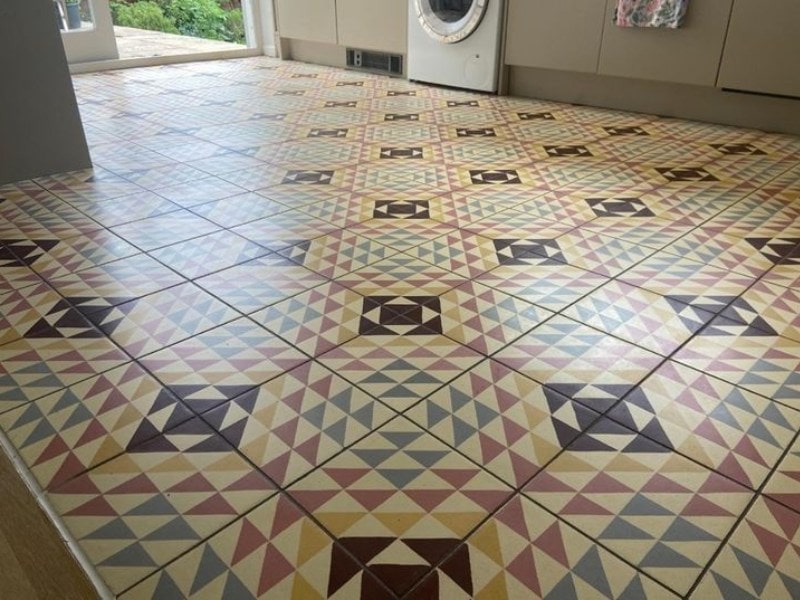 You must clean your unsealed tile floors regularly for the following reasons.
Preventing Stain, Discoloration, and Damage
Unsealed tile floors are prone to stains since the surface can absorb dirt, spills, and grime more easily.
As a result, the chance is high to cause permanent discoloration, stains, and damage. To protect your tiles from these types of events, regular cleaning is a must.
Maintaining Hygiene and Healthy Environment
From daily use, the floors harbor bacteria, dirt and debris, germs, and allergens. All these can create health issues very easily. So, to maintain hygiene and keep the environment healthy, regular cleaning is a must.
Preserving the Look
Many enthusiastic people keep the floors unsealed for their classical raw look. Since they look classy, unsealed tile floors are prone to fading. So, regular cleaning of the floors will hold the appearance for a longer time.
How to Clean Unsealed Tile Floors Without Damaging Them?
There are many ways and methods you can use to clean your floor regularly. For regular and periodical cleaning, noncommercial home methods are ok.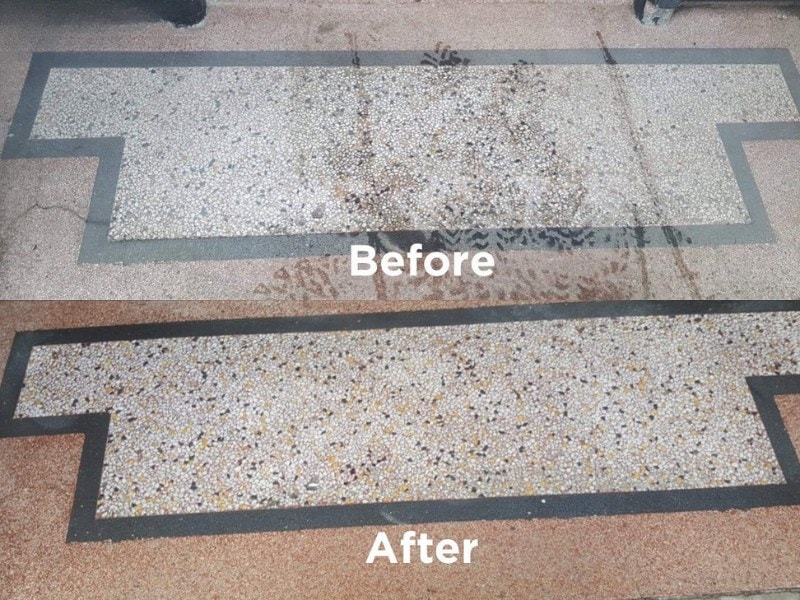 On the other hand, if your tile floors get rough dirt and grime, you can use some proven commercial methods.
Here we will show you both methods.
Using Noncommercial Methods
Here are some proven and effective DIY methods you can use for easy cleaning of your tile floors.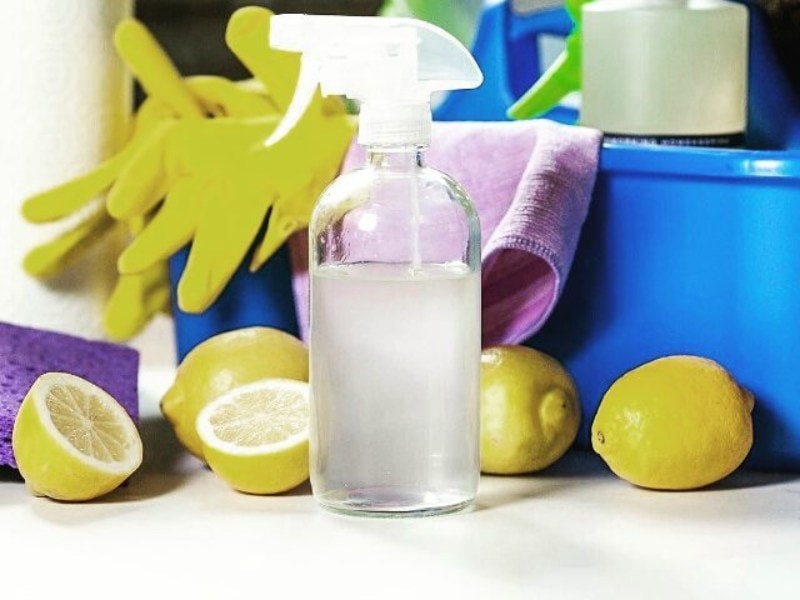 Distilled White Vinegar Solution
Make a mixture of ½ cup of distilled white vinegar and 1 gallon of warm water. Stir it well for proper mixing.
Employ the fixture on the floor, and scrub it gently with a soft-bristle brush all over the floor
Keep the mixture on the floor for 5 to 10 minutes.
Rinse the floor. Use cool and clean water and wipe off the water with a paper towel or soft cloth immediately after rinsing.
Since vinegar is mildly acidic, it will remove the stains and dirt from the floor.
Baking Soda Solution
Cleaning with baking soda is a great way to clean stubborn stains on your floor and grout lines, which is perfectly effective. Follow the following steps to clean your floor with baking soda solution.
Take 1 tablespoon of baking soda and a proper quantity of water to make a baking soda paste. Consider the ratio and increase the quantity as per your need.
Put the paste on the grout lines of tiles and on the stains on the floor.
Let the paste sit for 5 to 10 minutes.
After properly rubbing and scrubbing the floor, rinse it with cool and clean water. You can use soft cloths or paper towels to wipe off the water.
Use Mild Detergent Solution
Mix 1 cup of mild detergent in a bucket of warm water and mix them well by stirring with your hand.
Dip the mop into the mixture, and rub the floor well. The detergent will remove the dirt, grime, and oil from the tiles.
After mopping the entire floor, use the mop to rinse the floor by washing this with clean water. Or you can directly rinse the entire floor with clean water and wipe off the water with clean microfiber cloths or paper towels.
Aside from vinegar, baking soda, and mild detergent, there are other natural ways, too, to clean tile floors. Also, a soft bristle broom, only a damp mop, etc.,  can be used for cleaning the tiles.
These methods fit any type of unsealed tiles, including porcelain, ceramics, stone, slates, etc.
Using Commercial Cleaning Products
There are several commercial methods you can use to clean your porcelain tile floors. They include non-pH liquid cleaners, grout cleaners, spray-based scrubbing bubbles, etc.
Non-pH Liquid Cleaner
pH-neutral cleaners are mild and friendly when the floors are unsealed. They won't cause any damage to the floor but rather reliably clean the floor effectively. To use Non-pH liquid cleaner, follow the following steps.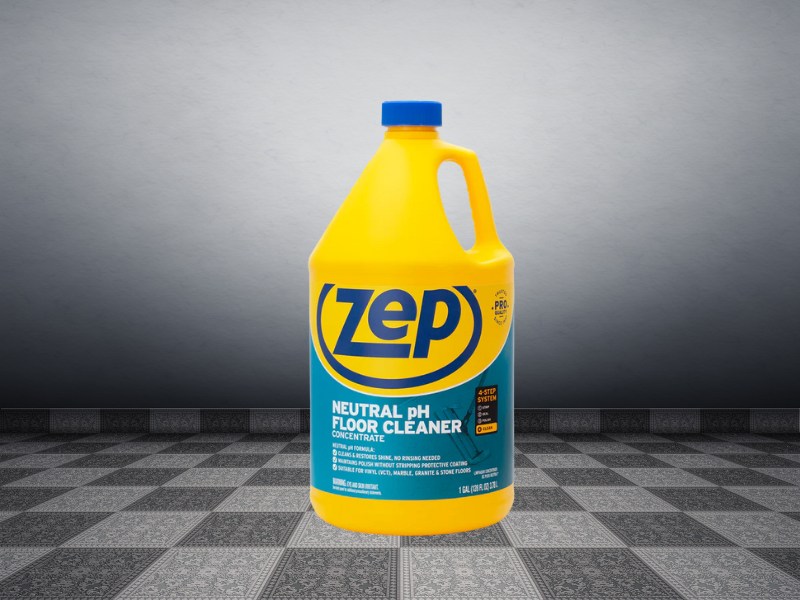 Get non-pH mild liquid cleaner from any shop near you or online.
Mix the liquid with warm water and apply the mixture on the floor. You may need to pour the cleaner and rub it with a bristle brush. You can also use a microfiber mop to do so.
After cleaning the floor by mopping or scrubbing, rinse the floor. Use cool and clean water to rinse and wipe off the water with clothes or paper towels immediately.
Spray-Based Cleaner
Spray-based scrubbing bubbles are the immediate solution for smaller areas. They break down the organic stains by using natural enzymes on unsealed tile floors as well as removing odor. By following the steps below, you can efficiently clean your floor by using spray-based bubble cleaners.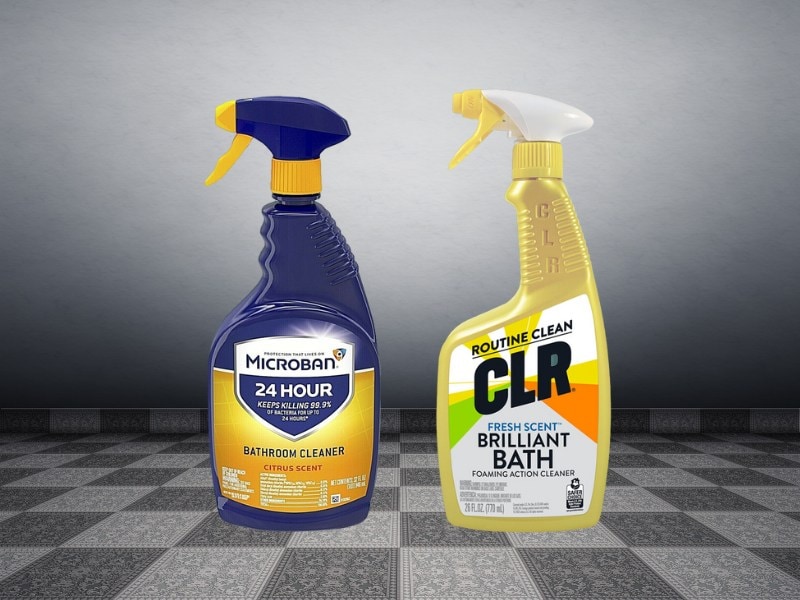 Get an efficient spray-based liquid solution.
Spray the solution on the floor in a smaller area and scrub the area with a scrubbing brush immediately after spraying the solution.
Water-mop the floor area after scrubbing to clean if there is any residue.
Repeat the cleaning process all over the floor.
What to Look Out for When Cleaning Unsealed Tile Flooring?
Since unsealed porcelain or ceramic tiles are sensitive to chemicals and scrubbing, you must keep some factors in your mind while cleaning the floor.
Clean the Loose Dirt First
Before using the cleaning solution and wetting the unsealed tile floors, clean the loose dirt and grime first.
Avoid Acidic Cleaner
Unsealed floors are more vulnerable to damage. Using acidic cleaner can easily damage the surface and fade the color. Make sure the cleaner you are going to use doesn't contain ammonia, chlorine, phosphates, etc.
Test the Commercial Product First
The cleaner you are going to use might not contain any harmful substance. But before using the solution all over the floor, first, use the solution in a small area to be assured that it doesn't harm or damage your floor.
Use Gentle Cleaning Tools
Avoid using harsh scrubbing or rubbing tools. Always use gentle and soft tools so that they don't damage the floor. For example, use soft microfiber mops, soft bristle-brush, or scrubbers. Also, implement gentle rubbing and scrubbing on the floors. Avoid excess scrubbing and rubbing.
Use Minimal Water and Wipe Off Fast
Use minimal water that is needed. Because unsealed tile floors are prone to absorb excess moisture. Also, wipe off the floor immediately after rinsing them. Otherwise, prolonged sustained water can be absorbed by the floor.
FAQs
Here are some frequently asked questions that people also ask about cleaning unsealed tile floors.
How Do You Clean Unsealed Grout On Floors?
You can use homemade baking soda solution to clean unsealed grout on floors. Also, you can use commercial grout cleaning solutions for grout line cleaning on unsealed floors.
Step 1: Apply the commercial grout cleaner on the grout line.
Step 2: Use a long-handled bristle brush or any other reliable brush to scrub the grout lines. Scrub the lines well but gently. Don't scrub harshly.
Step 3: After properly scrubbing, rinse off the floor properly.
Is It Possible to Use a Steam Mop for Unsealed Tile Floors Cleaning?
No, using a steam mop isn't recommended if your tile floors are unsealed. Because the hot steam can damage the surface of the unsealed floors.
Can Unsealed Tile Floors Be Cleaned By Using Vinegar?
You can use only distilled white vinegar for the floor. Because it has very few portions of acid that won't damage your tile floors while mixing with water.
How Often Should I Clean My Unsealed Tile Floors?
There are no fixed rules. It depends on the environment of your home, the presence of foot traffic, pets, and children, and the frequency of dirt and grime on your floor.
You may need to clean them on a daily basis. By the way, a standard interval of cleaning should be once a week.
Final Words
Since unsealed tile floors are prone to spill, dirt, grime, and moisture penetration, you have to clean them on a regular basis. Don't use harsh chemicals or harsh scrubbing of the floors.
You can use both homemade solutions and commercial ones. If the stains are stubborn enough, commercial solutions are the best way. Follow the steps precisely, and keep your tile floors clean by learning "how to clean the tile floors?" effectively.