Shark NV352 vs NV360: Comparison In 2023
Both the Shark NV352 and NV360 models have unique specifications and performance features. But with so many things in common, the products also have no distinctive price differences.
Sometimes the buyers are perplexed to select the suitable one for them. In this comparative article, we shall try to find out the best from Shark NV360 vs NV352 battle. 
Meanwhile, Shark-Ninja has been a reliable American electric houseware brand for decades. In the vacuum cleaner business, Shark put its mark through innovative designs, technologies, and quality. 
In 2010 Shark launched their first three models of the NV350 series. Out of the models, users picked NV352 like hotcakes.
During the last decade, this model became one of the top-sold products in vacuum cleaner history. Still, its appeal to the customers remains the same.
In the later part of the decade, Shark modified its popular model. The outcome was significant. The later version NV360 deluxe assembles most of the previous features at a lesser price.  
Let's go, check and decide which one would be our winner.  
Which things are Similar? 
Upright & Lift-away: Both the models are up-right, steady design. Products also feature the lift-away function, which turns the machine portable.  
Electric-Motor Power: Both vacuum cleaners are operated by 1200W electric motors. 
Never Loses Suction Technology: Shark applies their patented cyclone suction technology in these models.  
Filtration system: Both products come with Sealed HEPA filter technology with a lifetime warranty. 
Easy release of canister: Easy clipping and release technique to make the canister air-tight. 
Brush roll control: Both the models have switched on and off systems for brush roll rotation. 
Swivel steering: Powerful Swivel steering provides flexibility to work around furniture and house corners. It can swivel in any direction without any muscle strain.  
Overheat Protection: A thermostat protects both the shark vacuum cleaners from overheating. 
Cord Length: The two models have the same cord length of 25 feet. 
The key distinguishing features
Design: The models are different from each other in their color, design, and fabrications. 
Brushroll type: NV352 has a little longer brush roll than the NV360 model. 
Suction Power: Though both machines have the same motor power, their suction power shows different results while testing. 
Accessories set: The accessories supplied with the main products are different in size and shape.
Dust Cup Capacity: The dust cup size limit differs for the two Shark vacuum cleaners. 
Weight variation: Both models are made of ABS and PP compounds, rubber, and metal components. But there is a difference in their body weight.
Price Difference: There is a little price difference between the models.
Before starting the Shark NV360 vs NV352 head-to-head comparison, we shall introduce you to the selected products. 
Shark Navigator Lift-Away – NV352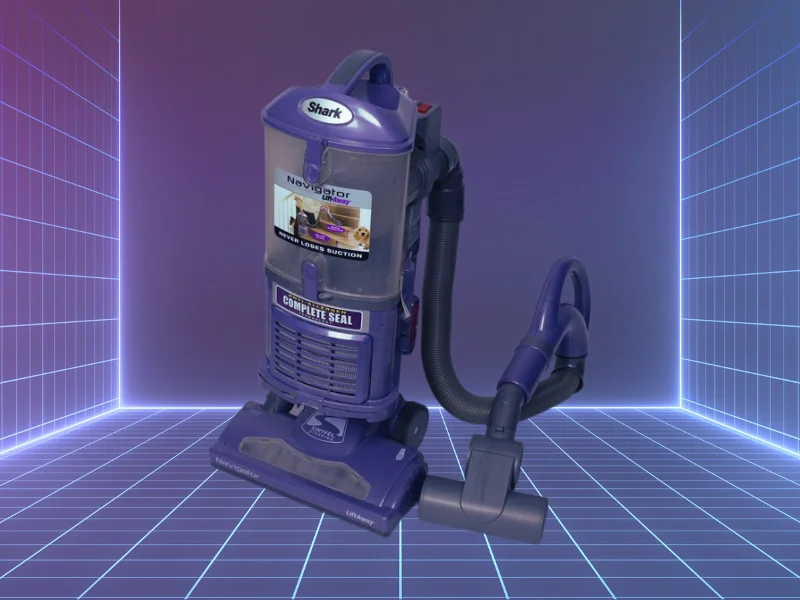 About a decade ago, the Shark-Ninja company, named Euro-pro then stormed the market with this iconic product. Shark NV352 gathered all the latest technologies at the best possible price. 
The product has an attractive up-right design. And Its durability is tested by its decade-long users. 
The machine is powered by a 1200W motor. That provides maximum suction power even for the deepest carpet cleaning. 
Premium quality horsehair-made brush rolls can clean the carpets effectively with much care. Two Crevice tools 24" and 5.5" in length give access to clean previously untouched areas.
The lightweight portable structure with a 25 feet long cord provides the support to reach distant places of your house. 
High-efficiency particulate absorbing (HEPA) filters will take on as small as 0.3μm sized particulates.
So it will prevent all kinds of allergens and even some large-size microorganisms from spreading inside your room. The completely sealed canister will keep the air fresh and odor-free.  
Why do we like it?
It is more efficient for carpet cleaning. 
It has a larger dust cup. 
Allergen-reducing HEPA filtration with complete sealing technology. 
Lightweight portable design. 
24" narrow opening appliance wand increases the suction power. Thus it helps to clean pet hairs, spider nets, or other stubborn dirt.  
Shark Navigator Lift-Away Deluxe – NV360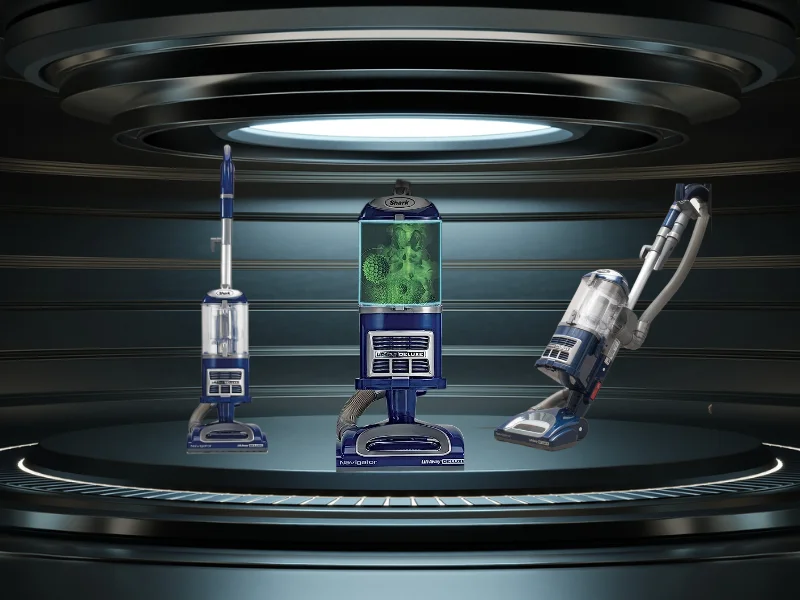 The shark vacuum cleaner company redesigned its preliminary mother products and came out with more models and technology updates.
Shark NV360 is a descendant of the iconic models of the NV350 series. But the later version came with a better adaptation for hard surface cleaning.
We found more similarities rather than Shark NV360 vs NV352 comparison. But, there are some unique aspects to both models.
As usual, NV360 has a 1200-watt electric motor to function it, but it provides more brush roll rotation than suction power. The dense horse hair-made smaller brush roll gives more concentrated energy to scrub the surface.
Ergonomic, stylish design gives it a solid upright look. It weighs around 12.8 pounds, which is still a very light product to operate.
A fully-sealed canister can contain 1.2 dry quarts and a HEPA filtration process keeps all the dust and allergens inside.
Why do we like it?
Eye-catching, stylish design with more durability.
It performs better on a hard floor with sticky dirt. 
An air-tight sealed canister along with HEPA filtration keeps your room fresh and allergen-free. 
The innovative cyclonic suction system never loses its power due to jamming inside
Strong, flexible swivel steering allows moving in any direction. 
Shark NV352 vs NV360: Head to Head!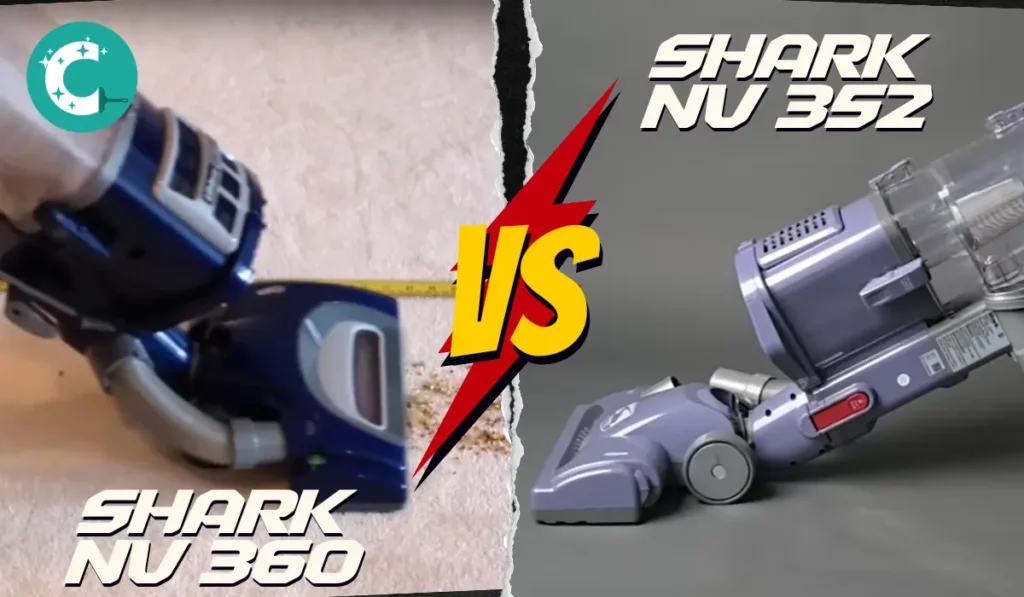 1. Design and Color
Both products are made based on the Shark vacuum cleaner's stylish upright design. Both NV352 and NV360 models follow the same design structure, but they can't be said exactly to look alike.
The components have different designs and different cylindrical dimensions. NV360 model appeared to put some muscle on it. 
The air outlet windows are designed differently also. NV352 has more openings which ensures better performance. But NV360 presents an aesthetic design with discrete windows.
Though the factor will not influence the performance, they are also different in color. NV352 is a fresh lavender look, while NV360 is a royal blue cleaning machine.  
2. Accessories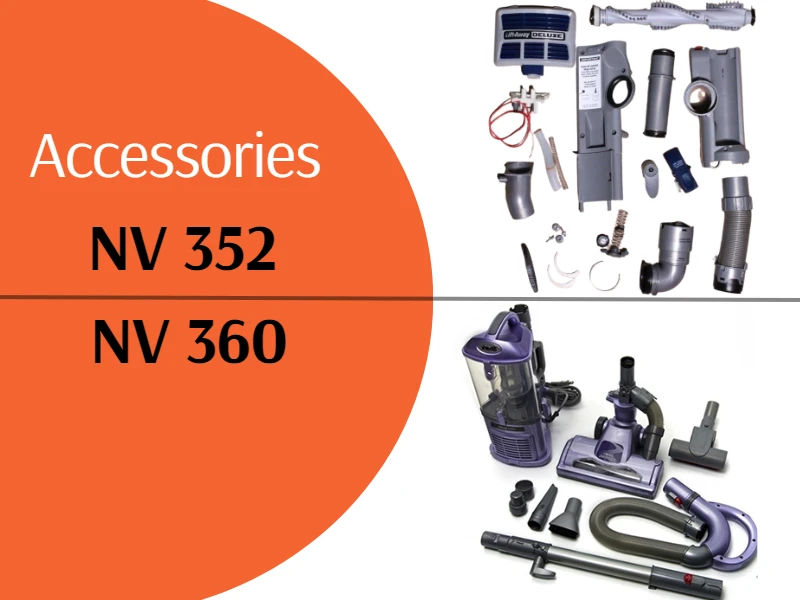 Both products have different accessory sets. Both models come with an upholstery cleaning set, but they are different in size and efficiency. Other tools are different too. Let's check the accessories provided with each model. 
Shark NV352
Wide Upholstery tool: It will help you to collect pet hair and clean soft surfaces like carpets, sofas, armchairs, beds, etc. A wider tool in NV352 makes the job easier and more efficient.  
Dusting Brush: Soft, synthetic brush will help to collect the settled dust from sophisticated, polished surfaces. 
5.5" Crevice Tool: It is a small narrow inlet that will attach to the vacuum hose. It allows working in edges and small ditches. 
24" Appliance Wand: A gradually narrowed two feet long crevice tool allows inserting high suction power in tighter and narrower dusty areas. 
Shark NV360
Upholstery Tool: NV360 also contains an upholstery tool. As because it is a little smaller, it provides more concentrated scrubbing. 
Dusting Brush: Books on shelves, glass surfaces, polished hardboard, etc require gentle scrub to remove dust from the surface. This shark model supports this accessory with soft, synthetic bristles. 
5.5" Crevice Tool: It will help up-take dust from tighter spaces like edges, cracks, holes, etc. 
3. Cleaning Performance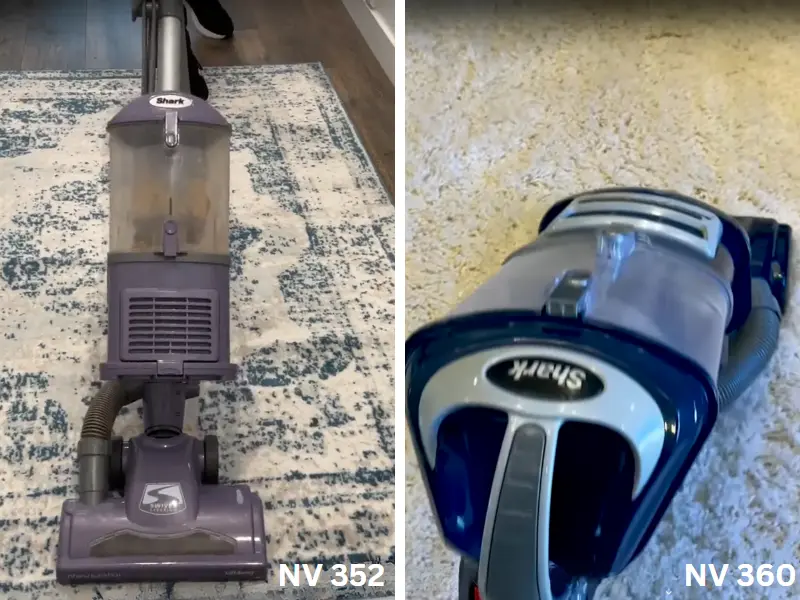 Shark vacuum cleaners are renowned for their superior cleaning performance to customers. But in this case, we have to find the best performer from the Shark NV352 vs NV360 face-off. 
 It is really hard to determine when both machines have the same 1200-watt electric motor. We would consider their cleaning pattern, brush roll type, filtration system, dust-cup capacity, suction power, and a few practical results. 
Cleaning Patterns:
Both NV352 and NV360 models are up-right systems, while swivel steering will help move it towards the desired spot.
The two cleaning machines perform more or less the same. But in the long term, they will put a distinctive mark on their performances. 
NV352 will take good care of your carpets by gentle scrubbing and NV360 will keep the bare floors much cleaner than others. So before purchasing, you have to consider your home coverage type also.  
Brush Roll Types: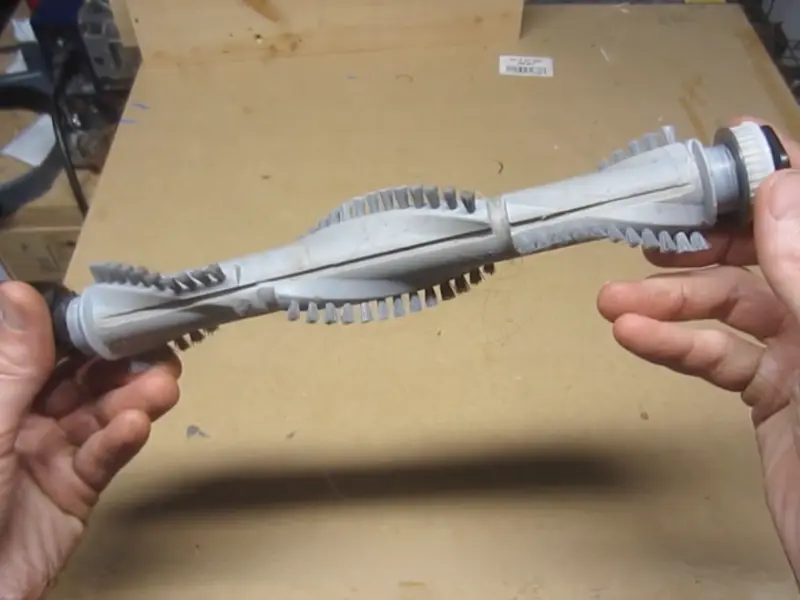 Generally, it's hard to distinguish between the brush rolls of the two models. But Shark categorized them into two different series.
The NV352 brush roll is suitable for wider dust collection and the NV360 is concentrated on sticky spots.   
There is also a switching on-off to control brush roll rotation on carpet edges or particular surfaces. 
Filtration System: 
There might be tons of organic, inorganic dirt around your living room. Such an amount of dust and dirt normally come from pets, the kitchen, decaying materials, or directly and indirectly from outside.
Allergens are deposited in layers at your store with the passing of time. 
But if you don't choose the best filtration for your vacuum, it would be a disaster. The absence of a filter will let the allergens and dust spread more than ever.   
Both of our selected models have such preventive features. HEPA filters will keep any particulate matter below 0.3 microns will remain inside.
Along with a completely sealed canister, both machines will keep your room fresh and allergen-free.  
Dust Cup Capacity
Both models carry considerably large canisters with a volume of 3.0 quarts. But for better operation, their dust cups are limited to a smaller capacity mark. 
The old model will achieve little edge at this stage of the Shark NV360 vs NV352 encounter. NV352 has a dust cup size of 1.25 dry quarts and NV360 has smaller 1.20 quarts size cups. 
Suction Power:
Both the two Shark vacuum cleaner models are powered by a 1200-watt electric motor. They produce high suction power compared to other brands in the market.
While in comparison between the two, Shark NV352 has stronger suction power than NV360. Extra power is useful for carpet deep-clean. 
Both the products have suction power controllers which also help to sound pollution control. 
Cleaning Tests
We have conducted an overall test to find out the shark vacuum cleaner's cleaning efficiency for different sorts of dirt sizes from different surfaces.
The following graph will show us the Shark NV352 vs NV360 cleaning performances. The highest performance was rated 10.
The performance graph on carpet deep-clean
The performance graph on a bare floor
From the tests, we found Shark NV352 has better efficiency on the carpet.
4. Portability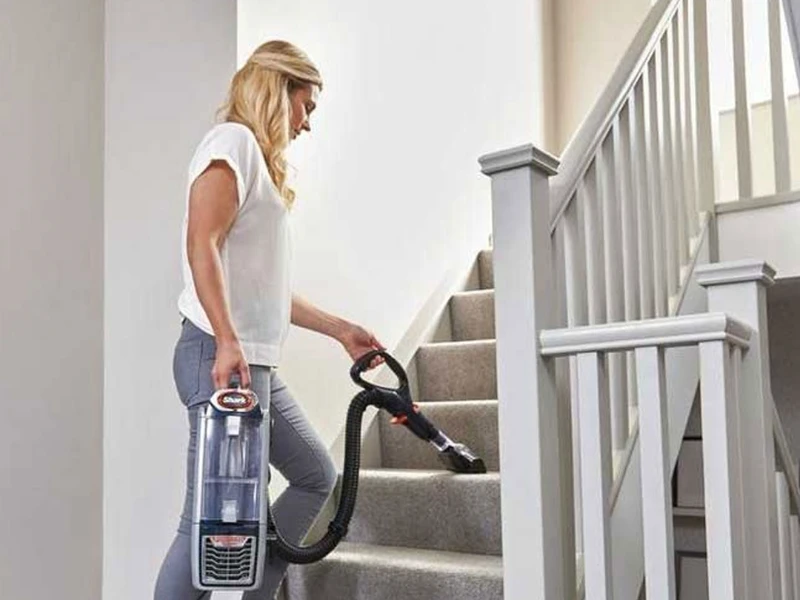 Both the upright models can be easily detachable and possible to convert into a portable cleaner. The products are very light in weight compared to other brands. 
Again, when we shall compare our subjects, it was obvious NV352 has a little advantage. It is 0.8 pounds lighter than Shark NV360. 
a 25 feet long cord for both models will allow you to cover a wider range from charging points.       
5. Maintenance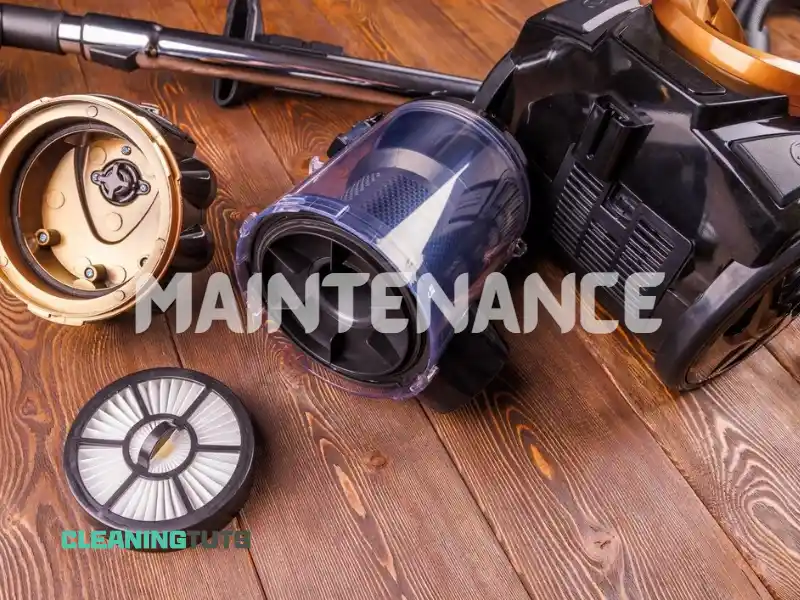 Shark products are renowned for their durability. But both models require some simple care and time-to-time maintenance. A few common components from both will need seasonal tuning to function a hundred percent.
Canister: Clean the canisters after every time you vacuum. If dirt remains inside, that might become stubborn and stickier in time. 
Inlet and Outlet Foam Filters: A little cleaning with soap and water is required every 3 months. Drying in the air will make those as good as new. 
HEPA Filter: Normally the HEPA filter requires no maintenance. A dry brush cleaning every two years will keep it performing the best.   
Brushrolls: Clean and dry the brush rolls after working on a sticky, grimy surface. A yearly replacement might be required depending on use. 
 6. Warranty, and Aftersales
Regardless of the model, Shark Company offers a 5 years limited warranty to customers. This limited warranty will cover any problem with the electric motor. 
Shark always presents durable products. It introduced the lifetime belt. Objects like socks or carpet laces will not be able to reach the motor if anyhow pass inside.
Shark invented an intelligent electronic system that will shut down the motor as soon as the brush roll stops rotating. 
Both the Shark models are made of strong ABS and PP plastic. The NV360 model sacrificed some lightness to improve durability.  
You might need an extra set of tools. Or a tool is lost or decayed in time. In such cases, you can easily buy model-specific tools from any online business platform. 
Winner Shark: Shark NV352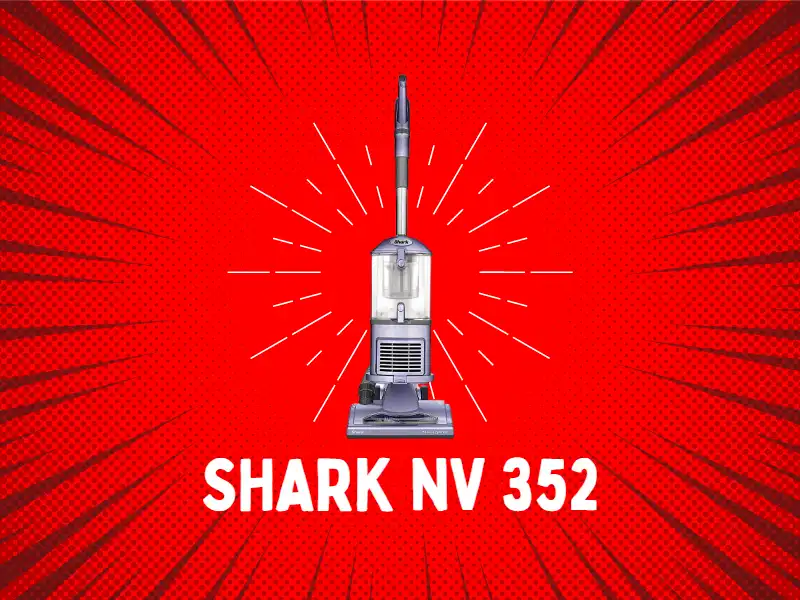 Finally, we've reached our moment to declare the best from Shark NV352 vs NV360. 
But we expect that by reading our article you've got the self-understanding of 'What is best for you?' 
You have learned about your necessary accessories. You knew about inner parts and their durability, safety features, maintenance, etc. We hope it will improve your cleaning efficiency too. 
So, after comparing every possible fact, the NV352 comes out the best out of the two shark vacuum cleaners. 
 The legendary reliability, better suction power, upholstery tool, 24" long crevice, and better deep cleaning on carpets keep it a little ahead of NV360. 
The Old will remain gold for one another bout.